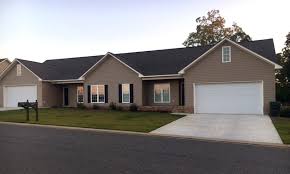 The home buying process is an exciting time and becomes even greater when you buy that perfect home. But how perfect is the actual home? When investing in a property you as a home buyer want the reassurance that you are putting your money into a house that is exactly what you want along with being safe and up to standards. That's where the Home Inspection comes in. By hiring a home inspector to conduct a Home Inspection, they will be able to tell you everything you need to know when it comes to the ins and the outs of every piece of the home. A Home Inspection will protect you as a buyer to know you are investing in the right property and there is no hidden underlying problems.
Our home inspector will inspect the areas listed below on the duplex:
Foundation
Roof
Attic space
Rain gutters and downspouts
Exterior stucco or paint
Electrical panel, light switches, and power outlets
Thermostats and heating, cooling, and ventilation (HVAC) system
Plumbing fixtures, faucets, and water heater
Appliances
Walls, ceilings, and floors
Doors and windows
Stairs, steps, and railings
Porches and balconies
Walkways and driveways
Basement
Your home inspector will also offer ancillary services to our customers while they are there including,FLIR Thermal imaging, Garage Inspection, Home Energy Audit,Mold Inspection, Pool and Spa Inspection, Sewer Scope Inspectionand Termite Inspection.
All home inspections include a detailed report along with pictures of their findings and will be available to the customer in 24 hours after the inspection.