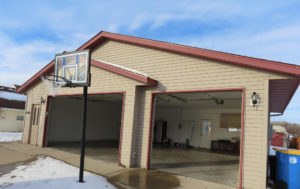 If you're like most people, your garage is one of the most neglected areas of your home. Because people don't tend to hang out in their garages, these spaces typically move to the bottom of the to-do list. The garage is also probably the largest room in your house, though, so if you've neglected its maintenance, it may be a good time to take a close look at the garage.
Garage Inspections are conducted in a similar manner as a Home Inspection and the same areas will be inspected. Our inspector will look at the following areas of your garage:
Roof
Exterior
Structure
Garage Door
Doors and Windows
Floor, Ceilings and Walls
Springs, sensors and emergency pull cord
Electrical
Plumbing and HVAC if present
All of our inspections include a detailed report with pictures of their findings and will be available to the customer in 24 hours after the inspection.