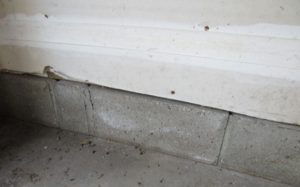 The last thing you would want to discover after waking up one fine morning is cracks growing from the bottom of the wall. Well, if it has happened then it is high time to get the foundation of your home inspected by the professionals. This is also a necessary task to do when you are buying a home.
If a crack on the walls is not checked at the right time then it can lead to dangerous consequences. Furthermore, if you have noticed a small crack in the home but it is growing with the passage of time; don't delay anymore and hire a foundation inspection right away.
Getting the foundation checked is important because you can get an idea about the condition of your building before it becomes too late. Home Inspectors Burnsville, is a reputed Home Inspection company that is dedicated to providing affordable inspections to all residential properties.
The inspector will look at the following components of the foundation for possible problems:
Floor and wall gaps, or gaps between the frame and door or window
Drywall cracks extending from the corners of doors or windows
A door or window separating from the framing or exterior finish
cracks, bowing, sagging or bouncing in the floors
Cracks that follow drywall seams
Drywall tape buckling, pulling or ripping
look for cracks on the interior of your crawl space foundation walls
look for any shifting, ground sinking or other movement
stair step cracks along the mortar lines
vertical cracks that are widening
All inspections will include a detailed report of their findings along with pictures and will be provided to the customer 24 hours after the inspection.